Updated By: LatestGKGS Desk
Congress to hold three phase protest against demonetisation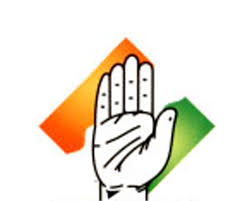 Congress Party to launch three phase uproar against demonetisation today.
Congress party to hold protest against demonetisation all over the country in state as well as National level
Party leaders will also hold a conference which will held during the second phase of the protest in Delhi.
In the first phase, the senior party leaders will hold a press conference all over the country and speaks on the flaws of Prime Minister Narendra Modi's demonetisation move.
The first phase press conference will be held on 2nd January and the leaders will explain why the demonetisation move was immature
The party leaders and workers will hold a protest at the Collectoral offices in all the districts of the country on 6th January 2017.
The women Congress party leaders will hold 'thali' protest on 9th January 2017.
The second phase of demonetisation move by Congress to begin from 11th January.
Latest Congress Updates