Updated By: LatestGKGS Desk
NASA to host Facebook live for Horizon Mission Success 19 January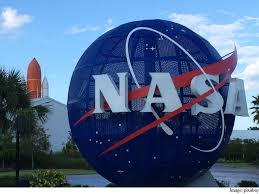 NASA is to host Facebook Live to mark the success of the New Horizons Mission
The members of NASA's New Horizons team are to talk upon the accomplishments of the first encounter with Pluto during a Facebook Live Event at 4 p.m. EST on Thursday, 19th of January.
The members will also discuss over the mission's next exploration of the Kuiper Belt.
January 19 is the day of 11th anniversary of the spacecraft's launch
The team members to appear in the live event are Jim Green, Alan Stern, Glen Fountain, Kelsi Singer and Helene Winters.
Jim Green is the director of the Planetary Science Division Headquarters.
The media will put on the questions during the event by emailing Laurie Cantillo at NASA Headquarters and the team is to answer those questions in public.
New Horizons team members will also be available for the interviews through Friday the 20th of January.
Latest Nasa Updates