Updated By: LatestGKGS Desk
General Knowledge: About American Visa H-1B and L-1 Visa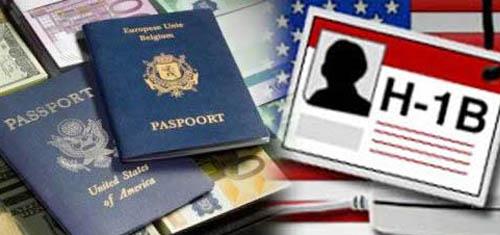 United States of America H-1B and L-1 visa details
The American Immigration issues visa to the foreign applicants to work and achieve expertise.
The US Immigration issues H-1B Visa under Nationality Act section 101 (A) 15 (H).
To get the H-1B Visa the candidate need to be graduate.
H-1B and L-1 visa given to experts to work in America and enhance skills
The US Citizenship and Immigration give H-1B visa for certain categories of applicants and after a surplus charge $4000.
For the applicants who have applied for L-1A and L-1B have to pay $4500 extra for the visa.
Appropriation Consolidation Act, 2016 states that additional charge will apply to those who are in US for 50 or more employees and employ 50% of H-1B Visa are non-immigration status.
H-1B visa gives opportunities to experts to visit America and enhance their skills.
For past few years, it is difficult for the Indians to get H-1B visa as US Immigration is making it tough and expensive so that everyone cannot afford it.
Latest United States Updates