Updated By: LatestGKGS Desk
WCD Ministry & UP Govt MoU For Widows Sunrakh Bangar Shelter Home Management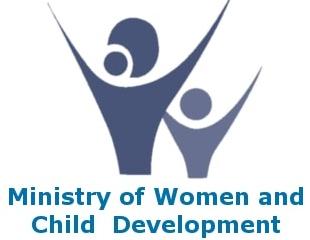 Ministry of Women and Child Development Signed MoU with Government of Uttar Pradesh- Details, Aim, Purpose
Union Ministry of Women and Child and Development has signed a Memorandum of Understanding (MoU) with Department of Women and Child Development, Government of Uttar Pradesh on 29th May 2018 in New Delhi.
The MoU was signed for management of Home of Widows at Sunrakh Bangar, Vrindavan.
The WCD Ministry has established 'Sunrakh Bangar' shelter home for widows with a capacity of 1000 inmates in Vrindavan.
The MoU would have tenure for a period of 2 years which may be renewed for further period on the satisfactory running of the 'Sunrakh Bangar' shelter home.
The 'Sunrakh Bangar' shelter home shall be run by the UP Govt themselves or by any state government institution or by any civil society or by any reputed non-government organization to be decided by the State Government.
Under the MoU, the UP Govt would be responsible for activities including setting up a mechanism for identifying beneficiaries, providing residential care to the widows, deploying staff as per norms with prescribed qualification and experience.
The MoU also states that UP Govt senior officials will visit and check the security staff periodically and monitor their performance. It also includes provisions for facilitating Aadhar Cards for all inmates and medical/geriatric care for inmates
Latest Ministry Of Women And Child Development (WCD) Updates