India's Rajasthan becomes first State to implement biofuel policy: Details, Features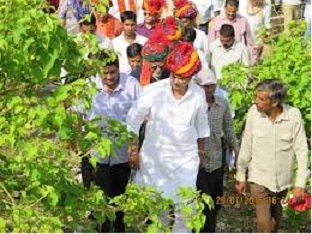 India's Rajasthan becomes the first State to implement National Policy on Biofuels: Details, Highlights
Rajasthan became the first Indian state to implement National Policy on Biofuels.
National Policy on Biofuels was unveiled by the Union Government in May 2018. Its implementation was approved by high-power Biofuel Authority. It was also decided that the State Government will release Biofuel Rules, 2018.
Under this biofuel policy, Rajasthan Government will lay emphasis on increasing production of oilseeds and establish Centre for Excellence in Udaipur to promote research in fields of alternative fuels and energy resources.
Biodiesel plant of a capacity of eight tonnes per day already has been installed in Rajasthan with a financial assistance of Indian Railways.
Rajasthan government will give emphasis to promote marketing of biofuels and generate awareness about them. State Rural Livelihood Development Council will also encourage women's self-help groups (SHGs) to explore the scope for additional income through the supply of biodiesel.