Telangana State Cabinet passed resolution to dissolve Legislative Assembly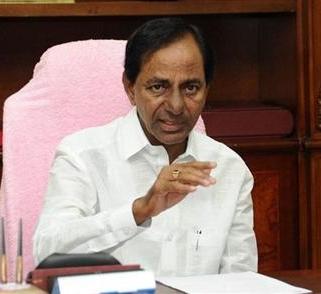 Telangana State Cabinet passed a resolution to dissolve Legislative Assembly: Details, Aim, Highlights, Background
The Telangana Cabinet chaired by Chief Minister, K Chandrasekhar Rao on 6th September 2018, had passed a resolution calling for the dissolution of the Telangana Legislative Assembly.
Telangana state's Chief Minister K Chandrasekhar Rao had convened the meeting of his Council of Ministers to dissolve the Legislative Assembly and aims fresh elections six months ahead of schedule.
K Chandrasekhar Rao had also submitted a one-line resolution of the cabinet dissolving the assembly to the state's Governor ESL Narasimhan immediately after the meeting.
Telangana Governor ESL Narasimhan has already accepted the recommendation of the Telangana cabinet to dissolve the legislative assembly.
Background
The legislative assembly polls in Telangana were originally scheduled to be held simultaneously with the Lok Sabha elections in 2019, but the ruling party reportedly sees separating the two polls as a political benefit. It aims to cash-in on the perceived positive atmosphere prevailing for it in the state.
The ruling party TRS has also planned to organise 100 public meetings across the state in 50 days, beginning with a meeting at Husnabad near Karimnagar on September 7.
The ruling TRS party came to power in the state in its maiden assembly elections held in May 2014, by winning 63 out of the total 119 seats.
Telangana (India)
Formation: 2nd June 2014
Capital: Hyderabad
Largest City: Hyderabad
Official Languages: Telugu & Urdu
Districts: 31
Governor: ESL Narasimhan
Chief Minister: Kalvakuntla Chandrashekar Rao (TRS)