Updated By: LatestGKGS Desk
Alibaba Founder Jack Ma to step down in 2019, named Daniel Zhang as his successor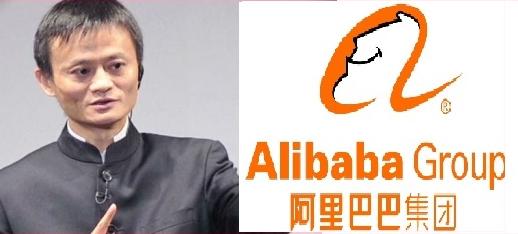 Alibaba Founder Jack Ma to step down in 2019, named Daniel Zhang as his successor: Details, About, Highlights
Jack Ma, the co-founder and executive chairman of Chinese e-commerce giant Alibaba, recently in September 2018 proclaimed that he will step down as the head of the company in 2019. He named the company CEO Daniel Zhang as his successor.
Alibaba Founder, Jack Ma (54-year-old a billionaire) will continue as the executive chairman of the company, which is one of the world's most valuable companies, for the next 12 months to ensure a smooth transition of the chairmanship to Daniel Zhang.

Alibaba CEO Daniel Zhang will be promoted to the post of executive chairman on 10th September 2019. Despite stepping down, Jack Ma will remain as a director on Alibaba's board of directors until their annual shareholders' meeting in 2020 and a permanent member of the Alibaba Partnership.
About Alibaba Group
Alibaba Group, which was founded in the year 1999. It is a Chinese multinational holding conglomerate that specializes in e-commerce, retail, Internet, AI, and technology.

Alibaba provides consumer-to-consumer, business-to-consumer and business-to-business sales services through different web portals. It operates a diverse array of businesses around the world in numerous sectors.

Alibaba is one of the top 10 most valuable and biggest companies in the world. In January 2018, Alibaba became the second Asian company to break the US$500 billion valuation mark, after Tencent and has the 9th highest global brand value.

Alibaba is also one of the world's largest retailers and one of the largest internet and AI companies with operations in over 200 countries.

Alibaba online sales and profits of the company have given a tough competition to all US retailers including Walmart, Amazon, and eBay combined since 2015.