Updated By: LatestGKGS Desk
Global TB Report 2018: WHO recommends immediate action to end TB by 2030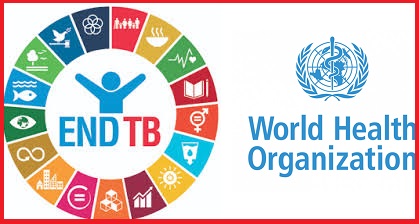 Global TB Report 2018: WHO recommends immediate action to end TB: Details, Aim, Highlights
The World Health Organisation (WHO) recently in September 2018 released the 'Global TB Report-2018' in New York.
The WHO 'Global TB Report-2018' recommends for an exceptional mobilisation of national and international commitments enough to end Tuberculosis (TB) by 2030.

According to to the WHO 'Global TB Report-2018', although global efforts have prevented an estimated 54 million TB deaths since 2000, TB remains the world's deadliest infectious disease.

The United Nations General Assembly High-level Meeting on the fight against tuberculosis is about to take place on 26 September 2018, to deliberate on the same issue.
Global TB Report 2018 Key Highlights
To meet the global target of ending TB by 2030, countries worldwide urgently need to step up their response by increasing domestic and international funding to fight the disease.
WHO strongly recommends preventive treatment for people living with HIV, and children under 5 years living in households with TB.
In total, TB deaths have decreased over the past year. An estimated 10 million people developed TB in 2017.
Few countries such as Lesotho, Eswatini, Namibia, South Africa, Zambia, and Zimbabwe which witnessed annual TB declines of 4-8 percent.

Despite all these efforts, drug-resistant TB remains a global public health crisis. In 2017, 558000 people developed disease resistant to rifampicin, the most effective first-line TB drug.

The report recommends that at least 30 million people should be able to access TB preventive treatment between 2018 and 2022, based on new WHO guidance.

One of the most urgent challenges is to scale up funding. In 2018, investments in TB prevention and care in low- and middle-income countries fell short of USD 3.5 billion.

Also, USD 1.3 billion per year is required to accelerate the development of new vaccines, diagnostics and medicines.