Updated By: LatestGKGS Desk
Electronic Nicotine Delivery Systems 'ENDS' or E-cigarettes: Details Harmful Effects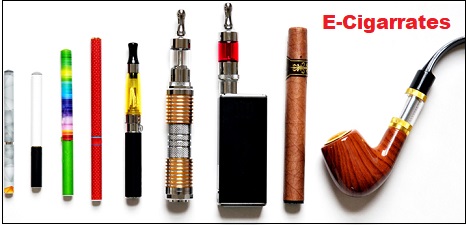 Electronic Nicotine Delivery Systems 'ENDS' or E-cigarettes: Details, Composition, Harmful Health Effects
Electronic Nicotine Delivery Systems (ENDS), also called e-cigarettes, personal vaporizers, vape pens, e-cigars, e-hookah, or vaping devices, are products that produce an aerosolized mixture containing flavored liquids and nicotine that is inhaled by the user.
E-cigarettes are handy electronic devices that emit doses of flavored liquid, which the user inhales. Besides, it causes cancer.
The fluid in the e-cigarette, called e-liquid, is usually made of nicotine, propylene glycol, glycerine, and flavorings.
The hardware of ENDS is mostly imported while the essence of nicotine is produced in India and sold by various companies in states like Gujarat.
ITC is one of the major players in e-cigarettes under the brand EON, while global majors including Philip Morris, Reynolds, and Japan Tobacco are also present in the market.
Non-smokers who use e-cigarettes risk addiction to nicotine.
According to the World Health Organisation (WHO), e-cigarettes are harmful to children and there have been allegations that the use of e-cigarettes is increasing among the children below 18 years old.