Updated By: LatestGKGS Desk
WHO officially declares burnout or tiredness at workplace as a medical illness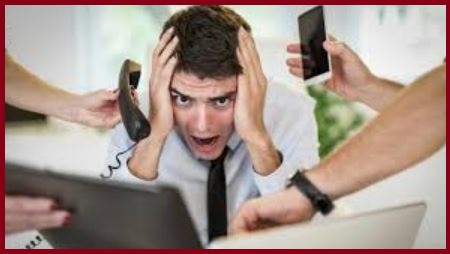 WHO officially declares burnout or tiredness at the workplace as a medical illness
In a first, the World Health Organization (WHO) has officially declared "burnout" or "tiredness" or" fatigue" at the workplace as a medical illness.
With this. the WHO has included Burnout in its list of International Classification of Diseases (ICD). The official ailment can be found in ICD-11 under "Problems associated with employment or unemployment."
According to the WHO, burnout isn't just synonymous with being stressed out. It's "a syndrome conceptualized as resulting from chronic workplace stress that has not been successfully managed."
WHO "Burnout" Definition:
"Burn-out refers specifically to phenomena in the occupational context," and should not be applied to describe experiences in other areas of life."
Symptoms
Feelings of energy depletion or exhaustion
Increased mental distance from one's job, or feelings of negativism or cynicism related to one's job
Reduced professional efficacy
Treatment
A balance between work and family or personal life
A support network of friends and coworkers
A relaxed and positive outlook
Background
The WHO had prepared a list of International Classification of Diseases (ICD) in 2018, which helps health experts worldwide to update from time to time.
During Geneva's World Health Assembly, the official status of burnout was considered a health issue, after which the debate between health experts has now been closed or whether the burn out is a medical issue
Latest World Health Organization (WHO) Updates