President Pranab Mukherjee inaugurates National startup policy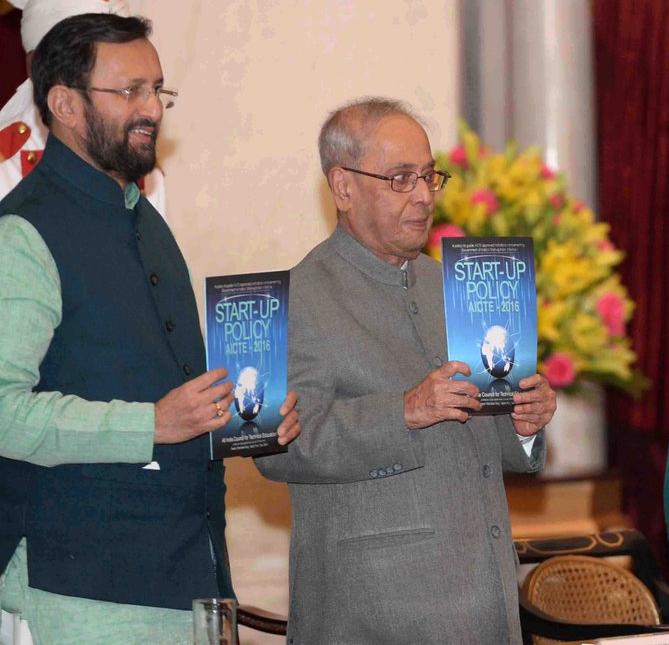 President of India launches National Start-up policy at Visitor's conference
The President of India Pranab Mukherjee launches National Start-up Policy on the opening day of Visitor's conference on 16th November 2016 at Rashtrapati Bhawan.
Pranab Mukherjee stated that India must turn the evolving demographic configuration into strength by providing adequate job opportunities.
Pranab Mukherjee stated that the country needs to prepare youth which have innovative ideas to turn into entrepreneurs
According to President, the road to becoming world-class institutions is trough talent, resources and management.
Indian Institutions must abound with top faculty and meritorious students and also the campuses must have harmonious and peaceful environment for students to pursue higher education.
President expressed that World class institutions can be developed only with adequate financial resources.
The challenge to attain global standards for higher education is two-fold.