Updated By: LatestGKGS Desk
Ex-President Pranab Mukherjee Profile, Biography, Achievements, Political Career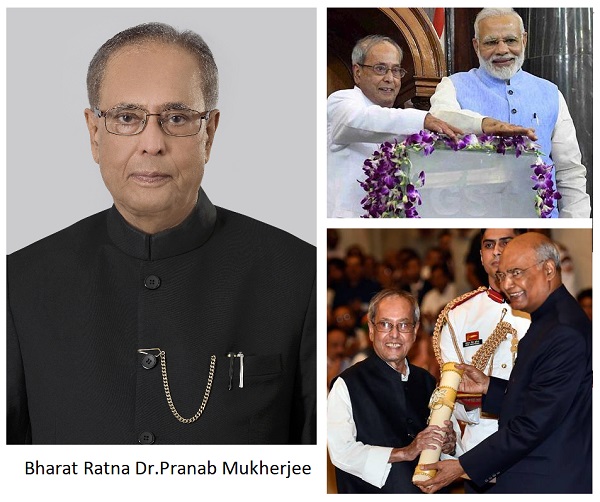 Ex-President of India Bharat Ratna Dr.Pranab Mukherjee Biography, Profile, Political Career, Achievements
Ex-President of India Dr.Pranab Mukherjee was born on 11th December 1935 in Bengali family in a village Mirati in Birbhumi district in West Bengal. His father was Kamada Kinkar Mukherjee was a member of Indian freedom struggle. Dr.Pranab Mukherjee's mother was Rajlaxmi Mukherjee.
Dr. Pranab Mukherjee served as the 13th President of India from 2012 until 2017. His political career in Indian Politics witnessed over 5 decades of ups and downs.
Dr. Pranab Mukherjee served as Union Finance Minister before taking charge as the President of India on 25th July 2012. His 5years long tenure as the President of India ended on 25th July 2017.
Bharat Ratna Dr.Pranab Mukherjee Achievements
1. As a president of India he successfully roles out the major tax reforms Goods and Services Tax (GST) on 1st July 2017.
2. Dr. Pranab Mukherjee was awarded with India's highest civilian honor, the Bharat Ratna in 2016 bu the President of India, Ram Nath Kovind.
3. Dr.Pranab Mukherjee is famous for his rise in Indira Gandhi Cabinet in 1973 after his break in the politics in 1969 in Rajya Sabha.
4. In the Union Cabinet, Dr Pranab Mukhrjee served Defence, Finance, and External Affairs in various governments lead by congress party.
Latest Pranab Mukherjee Updates