India and Oman agreed to boost cooperation in maritime security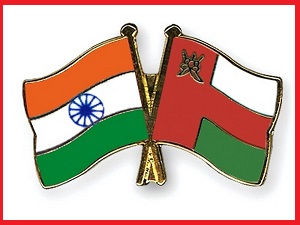 India and Oman agreed to boost cooperation in maritime security: Details, Aim, Highlights
Defence Minister of India, Nirmala Sitharaman and Minister of Defence Affairs, Sultanate of Oman, Sayyid Badr Saud Harib Al Busaidi agreed to improve cooperation in maritime security and defence industry engagement.
Sayyid Badr Saud Harib Al Busaidi is on an official visit to India. He held discussions on a wide range of topics with Nirmala Sitharaman.
They reviewed bilateral defence cooperation and discussed measures to improve bilateral exchanges and defence relationship between both the countries.
India and Oman have decided to cooperate in coastal defence and conduct regular joint exercises by the navy, air and army officials.
Oman has opened access to Port of Duqm in Oman for military use and logistical support. It will provide maintenance to Indian Naval vessels.
Also, Oman is the first GCC (Gulf Cooperation Council) to formalize Defence ties with India from joint military exercise and cooperation in anti-piracy and security matters.
About GCC (Gulf Cooperation Council)
Secretary General: Abdul Latif bin Rashid Al Zayani
Headquarters: Riyadh, Saudi Arabia
OMAN (Sultanate of Oman)
Capital & Largest City: Muscat
Currency: Omani rial
Official language: Arabic
Sultan: Qaboos bin Said Al Said
Deputy Prime Minister: Fahad bin Mahmood Al-Said