Updated By: LatestGKGS Desk
Current Affairs 30th September 2018 Latest GK GS Bulletins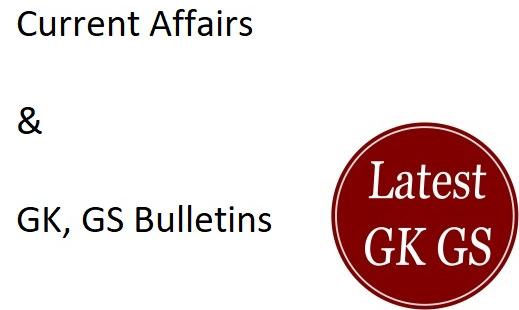 Latest Daily Current Affairs GK GS Bulletins
1. International Translation Day observed on 30 September
2. EAM Sushma Swaraj represented India at 73rd UNGA, stressed upon the existential threats of climate change and terrorism which are indeed the biggest challenge before the world.
3. NITI Aayog & Oracle signed SoI for collaboration against counterfeit drugs in India
4. Petroleum Minister to launch SATAT initiative to promote biogas as an alternative fuel
5. Ministry of Housing and Urban Affairs has partnered with Google to launch the Loo Review campaign (#poo2loo)
6. Rail Heritage Digitisation Project' of Indian Railways launched in collaboration with Google Arts and Culture Association.
7. President of India Ram Nath Kovind Inaugurated the Mahatma Gandhi International Sanitation Convention in New Delhi
8. SAFER initiative launched by WHO to reduce harmful use of alcohol
9. India and Uzbekistan signed MoU on infrastructure and capacity building in ICT sector
10. Centre enhances contribution in State Disaster Response Fund (SDRF) to 90 percent
11. Vikram Misri appointed as the next Ambassador of India to the People's Republic of China
12. Former Gujarat Minister Manoharsinh Jadeja passed away. He was 83 years old.
13. 10-day long B2B Grameena Habba hosted by NABARD in Bengaluru
14. India's first corn festival held in Chhindwara, Madhya Pradesh