Donald Trump to elect Lt. Gen Michael Flynn as Security Adviser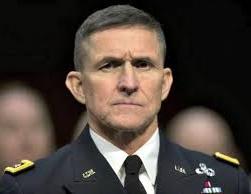 Donald Trump advised Lt. gen Michael Flynn as the post of National Security Adviser (NSA)
Donald Trump, US President elect, offered LT Gen Michael Flynn the job of national security adviser as he has been advising Trump on foreign issues for months.
Flynn was the director of Defence Intelligence Agency and former military intelligence chief.
As National Security Adviser Flynn would work in White House and have frequent access to the President
Michael Flynn built a reputation in the army as an astute intelligence professional and straight talker who retired in 2014.
He has been an intense critic to President Barack Obama's White House and Pentagon, taking the issue with administration's approach to global affairs and fighting Islamic State militants.
The officials have not confirmed whether Michael Flynn has accepted the job.