Anirudh Rajput becomes member in International Law Commission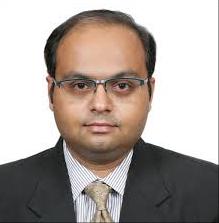 Anirudh Rajput, appointed as the member of International Law Commission by the General Assembly for five year term starting from 1st January 2017
The young Indian Lawyer, wins the UN General Assembly elections by winning the highest number of votes in Asian-Pacific group.
The members have been elected from five geographical groups like African, Asia-Pacific, Eastern European, Latin American and Caribbean and Western European States.
Anirudh Rajput wins the seat in International Law Commission through voting
The voting were held on 5th November through secret ballot system by 160 votes in Asian Pacific group.
Anirudh Rajput becomes India's first time candidate as India's permanent representative to the UN Ambassador Syed Akbaruddin.
Rajput is also the first time nominee chosen from the lawyers of Ministry of External Affairs.
A 35 year old lawyer, was appointed as the expert group by Law Commission of India.
He also wrote many books, articles, chapters on his areas of International laws .