CCEA approved closure of Biecco Lawrie Limited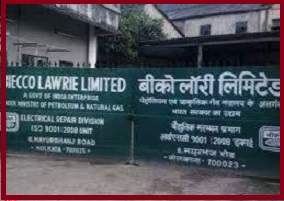 CCEA approved closure of Biecco Lawrie Limited: Details, Highlights
The Cabinet Committee on Economic Affairs chaired by the Prime Minister Narendra Modi on 10th October 2018, has approved the proposal for closure of the Biecco Lawrie Limited (BLL)
The CCEA decision also includes giving a Voluntary Retirement Scheme (VRS)/ Voluntary Separation Scheme (VSS) to the employees of the Company.
The idling assets of BLL will be subsequently put into productive use after meeting all the liabilities in accordance with the extant guidelines of the government.
The Ministry of Petroleum and Natural Gas has taken various steps for the revival of the company from time to time. Therefore, there appeared no further possibility of revival of the company considering the competitive business environment as well as huge capital requirement.
The decision was taken on behalf of continued losses that had made further operations of the company not only unviable but also resulted in substantial distress to officials and staff due to an uncertain future