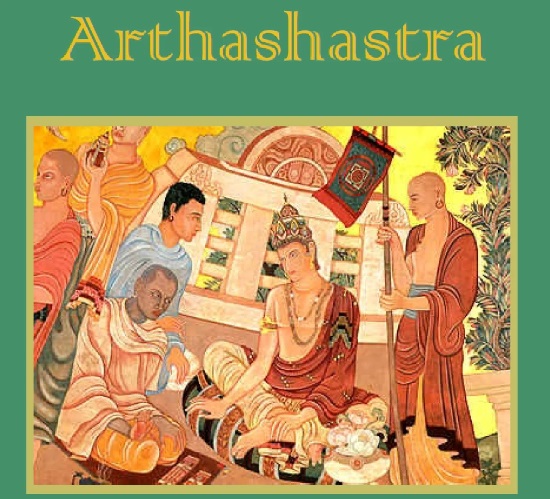 Kautilya's Arthashastra, development in the Indian Administration, existing in the Mauryan rule.
The Mauryan period was an era of major development in the Indian Administration. Decentralisation was prevalent, since ancient times, village units played a very important role in the form of administration.
Empires were divided into provinces, provinces into districts, districts into rural and urban centres for efficient administration.
Kautilya's Artha Shastra is a work on Varta (Science Of Economics) & Dandaniti(statecraft/Management Of State Administration) existing in the Mauryan rule.
It was written sometime between 321 and 300 BC.
According to the Arthashastra, there were two courts called the Dharmasthya (civil cases court) where the cases are disposed of on basis of dharma, procedural law, conventions, royal decree.
Kantakashodhana ( criminal cases court) where accused is convicted on basis of testimony and eyewitness of spies, etc.
Similar to today's times where there are separate courts with subject matter jurisdiction of civil or criminal issues.
Agriculture was the mainstay and taxation with manufactured goods, as well as its imports and exports were the sources of revenue and the expenditure focused on public administration, national defence, army, salaries of government officials.
Therefore, as one can see Kautilya's Artha Shastra deals with appropriate strategies and system of centralised autocracy with a welfare objective in mind before doing any function by the king and his ministers.