India Skills Report 2019: Andhra Pradesh Tops in Employability Rate & Talent Quality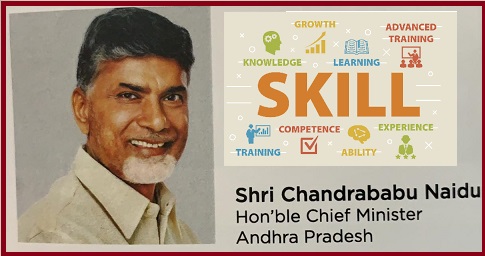 India Skills Report 2019: Andhra Pradesh Tops in Employability Rate & Talent Quality: Details, Findings, Highlights
According to the India Skills Report-2019, Andhra Pradesh has topped the list of states with the highest employability followed by Rajasthan and Haryana.
India Skills Report-2019 is the sixth edition which was launched in Lucknow, Uttar Pradesh. Its test was spread out to 5200 Universities and Professional Institutions in India. 3 lakh students across 29 States and 7 Union Territories were tested.
India Skills Report-2019 was a joint initiative of Wheebox, a Global Talent Assessment Company, PeopleStrong, a leading HR Tech Company and Confederation of Indian Industry (CII), in association with the United Nations Development Programme (UNDP), All India Council for Technical Education (AICTE) and Association of Indian Universities (AIU),
Andhra Pradesh is one of the preferred hiring destinations in India, with the highest employability level of B.Tech/B.E raised to 63.11% as against last year which was 42.08%; The employability level of MBA & Polytechnic stands low at 47.18% & 45.90% but has shown small improvement against last year (MBA 44.90%; Polytechnic 33.85%).
Andhra Pradesh overall employability has risen to 47%, with female employability at 46% and male participation at 48%.