Updated By: LatestGKGS Desk
World Toilet Day: Urinals For Women developed by IIT Students Features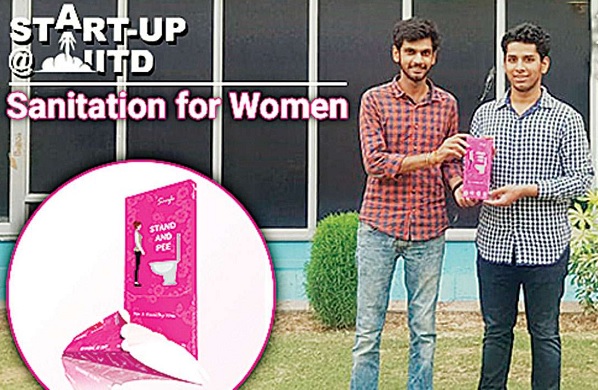 Biodegradable Urinals for women features, usage
It is a big problem for women in India to find washrooms and even clean toilets. Two students of IIT Delhi felt this and thought that something would be done so that women are not afraid of any infection in the use of the washroom and neither have any problems.
These students chose this theme for startup They have created a Female Urinary Device, Sanitation for Women (SanFe), in which women can stand urine even after standing. Today, on the occasion of 'World Toilet Day' it will be launched at IIT Delhi.
When Archit Aggarwal of IIT Delhi was a student of First Year, during the project, the idea of working on this device came.
World Health Organization supports Archet's survey report. According to this, one in every two women in India has urinary tract infection at least once in her life. Archit added another student Harry Sahrawat with him and moved towards entrepreneurship. Archit points out, this is based on Funnel design from simple. In this manner, the use of toilet seats is not required in public washrooms. Especially for pregnant women, this is the relief because infections are dangerous for them.
Students say that this is because women who wear sari also do not have problems. It is a leakproof, waterproof and biodegradable device. After one use it can be thrown off. The price is 10 rupees. This product has been launched online and so far over 10 thousand devices have been sold.