Indian Cricketer Gautam Gambhir Retires From All Formats Of Cricket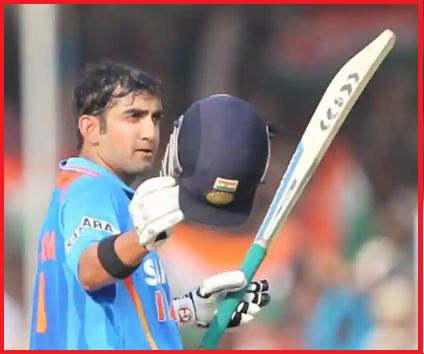 Indian Cricketer Gautam Gambhir Retires From All Formats Of Cricket: Details, Career Highlights
Indian star opener batsman, Gautam Gambhir has retired from all formats of cricket. He made this announcement on 4th December 2018.
Gautam Gambhir is a left-hand batsman who opened well for India in all three forms of the game-Test matches, ODIs and T20s. He played some splendid cricket between 2008 and the 2011 World Cup.
Gautam Gambhir (37 years old) who hails from Delhi, made his ODI debut against Bangladesh on 11th Apr 2003. He played his last ODI vs England on, 27th Jan 2013.
Gautam Gambhir made his Test debut against Australia on 3rd Nov 2004. He played his last Test vs England on 9th November 2016.
Gautam Gambhir made his T20I debut against Scotland at Kingsmead on 13th September 2007. He played his last T20I vs on 28th December 2012.
Gautam Gambhir started his IPL journey playing for KKR team vs Rajasthan Royals at Feroz Shah Kotla, 19th Apr 2008. He played his last IPL against Kings XI Punjab on 23rd April 2018.
Gautam Gambhir made 58 Test appearances for India, making 4154 runs at an average of 41.95. His 147 ODIs fetched him 5238 runs, while in 37 T20 Internationals, he scored 932 runs.
Gautam Gambhir too had a successful career in IPLs played 154 matches over 11 seasons of the IPL and scored 4218 runs. He led Kolkata Knight Riders (KKR) team as a captain. After playing 7 years for KKR, Gambhir turned to Delhi Daredevils in 2018. He captained Delhi in the first six matches of the 2018 IPL season but following a string of poor results, he stepped down from his post.