India successfully launches heaviest satellite 'GSAT-11' from French Guiana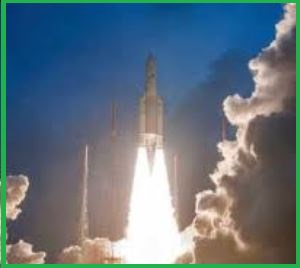 India successfully launches heaviest satellite 'GSAT-11' from French Guiana: Details, Aim, Significance, Highlights
India successfully launched its heaviest and most-advanced communication satellite GSAT-11, also called the "Big Bird" into space on 5th December 2018 from the Spaceport in French Guiana, South America.
Weighing about 5,854 kg, the GSAT-11 is the "heaviest" satellite developed by the Indian Space Research Organisation (ISRO), the GSAT-11 was launched on the Ariane 5 VA-246 rocket from Kourou Launch Base, French Guiana.
It is the third in a series of four satellites aimed at achieving the government's ambitious target to provide high data connectivity of 100 GBPS in the country under the Digital India Mission.
The GSAT-11 satellite will help provide satellite-based internet to remote places where cable-based internet cannot reach. The satellite, weighing 5854 kg, is the heaviest Indian-made equipment that has been put into the orbit.
On the occasion from the launchpad, South Korea's GEO-KOMPSAT-2A satellites. Ariane 5 is one of three launch vehicles operated by Arianespace along with Soyuz and Vega.