India and Saudi Arabia Sign Bilateral Annual Haj 2019 Agreement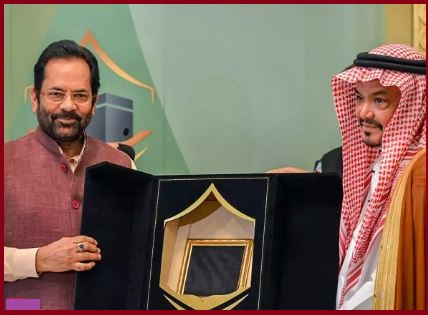 India and Saudi Arabia Sign Bilateral Annual Haj 2019 Agreement: Details, Features, Highlights
India and Saudi Arabia have recently signed a Bilateral Annual Haj Agreement-2019 on 15th December 2018.
The Bilateral Annual Haj Agreement-2019 was signed between Union Minister for Minority Affairs, Shri Mukhtar Abbas Naqvi, and Umrah Minister of Kingdom of Saudi Arabia, Dr. Mohammad Saleh bin Taher Benten at Jeddah, Saudi Arabia.
As per the report, In 2018, more than 2,100 women have already applied to go to Haj without 'Mehram' (male companion) after the Modi Government had lifted the ban on women going to Haj without Mehram last year and they had also been exempted from the lottery system.
The Haj Committee of India has received more than 2.47 lakh applications next year's pilgrimage which includes about 47 percent women.
For the first time after the Independence, a record 1,75,025 Muslims from India performed Haj 2018 which include about 48 percent women and that too without any subsidy.
Saudi Arabia
Capital: Riyadh
Largest City: Riyadh
Currency: Saudi Riyal
Official Language: Arabic
King: Salman
Crown Prince: Mohammad