National e-Governance Awards 2019 Winners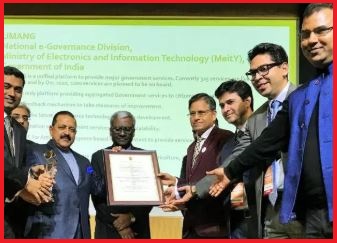 National e-Governance Awards 2019 Winners
Minister of State in Prime Minister's Office (PMO), Dr. Jitendra Singh presented the National e-Governance Awards 2019 in New Delhi with a view to recognize and promote excellence in implementation of e-Governance initiatives.

To recognize the achievements in the area of e-Governance, the awards will be given in 6 categories including excellence in adopting emerging technologies, excellence in providing Citizen-centric delivery, etc.
Some of the best Government to Government (G to G), Government to Citizen (G to C) and Government to Business (G to B) initiatives taken by the Government departments are recognized in the award.
The National e-Governance Awards also recognizes initiatives in startups, academic research, institutions as well as initiatives in adopting emerging technologies.
An experience sharing session on IRCTC Rail connects mobile app, UMANG, MDDA ERP, Punarvas, Hello Doctor 555 etc was part of the event.