Google Doodle Marks Spring Equinox 2019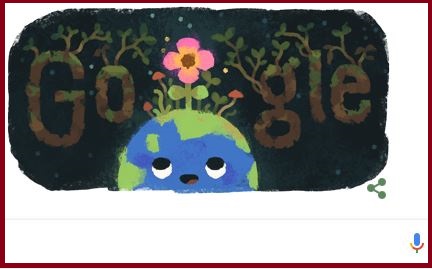 Google Doodle Marks Spring Equinox 2019: Details, Significance, Highlights
Search engine giant Google on 20th March is reminding Fall of spring equinox 2019 by a nice Google Doodle logo.
The spring equinox marks that point in Earth's annual orbit when the Sun crosses the celestial equator to create longer, warmer days as the northern hemisphere begins to tilt towards the Sun. Equinox means "equal night,"
On 20th March 2019, there will be equal hours of daylight and darkness.
Spring Equinox happens every year on 19th March 19, 20th March, and 21st March.
Also, the 'Super Worm Equinox Moon' will look larger and brighter than usual because it's near its closest approach to the Earth on its monthly orbit.
This year, it's being called an "equinox" moon because it just so happens to fall on the same day as the spring (or vernal, globally speaking) equinox.