FTII New Course in Film Criticism and Art of Review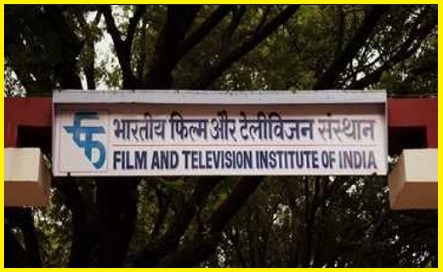 FTII New Course in Film Criticism and Art of Review: Details, Features, Highlights
The Film and Television Institute of India (FTII) on 10th April 2019 introduces a new course in Film Criticism and the Art of Review for the first ever time.

This 20-day Course would be conducted from 28th May to 19th June 2019 in Delhi in association with Indian Institute of Mass Communication (IIMC), Delhi.

The FTTI new course covers a long-standing demand of cinema critics, film reviewers, film bloggers, research scholars, film academics and anyone who has more than ordinary interest in cinema.

During the course, one will be provided with the tools to know how to 'read' a film in order to review it. It will provide a basic grounding in the discipline of Film Criticism and train the participants into becoming serious viewers of Cinema.

The FTTI new course includes the study of significant films in the history of cinema through the prism of critical thinking. It is open to all with no age bar.

The FTTI new course would be led by Bhopal-based filmmaker, Rajula Shah, an FTII alumnus. She studied film direction at FTII from 1997 to 2000.

The FTTI new course is being conducted under FTII's countrywide film education initiative 'SKIFT' (Skilling India in Film and Television).
Film and Television Institute of India (FTII)
FTII is a premier institute in India that provides training for acting, film making, video editing, direction, and production.
FTI is an autonomous body under the Union Ministry of Information and Broadcasting.
FTTI was established in 1960 and is registered under the Societies' Registration Act of 1860.
FTII is situated in Pune (Maharashtra) on premises of erstwhile Prabhat Film Company. Since its inception, FTII has become India's premier film and television institute. Its alumni have become technicians, actors, and directors in the film and television industry.