Birth anniversary Dr. Ambedkar 14 april celebration as Water Day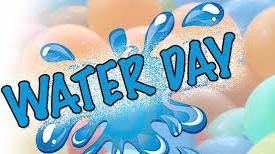 14th April to be celebrated as Water Day on birth anniversary of Dr. Ambedkar
The Union Minister of Water Resource Management announces to celebrate 14th April as Water Day to mark the birth anniversary of Dr. BR Ambedkar.
Uma Bharti, Union Minister of Water stated that Water is going to become an important agenda of the government in upcoming days.
A seminar was organised for Dr. Ambedkar's path of water resource management for inclusive growth.
Uma Bharti stressed on the need to make reforms water resource management in the country
Addressing the government scheme, Uma Bharti speaks that schemes must be such that who are misusing the water must be punished.
The water has been completely declined as out of total 6607 groundwater assessment units 1071 units have been over-exploited which means that withdrawal of unit is much more than the recharge at particular unit.