Updated By: LatestGKGS Desk
RBI lowers growth rate to 7.1% repo rate at 6.25% unchanged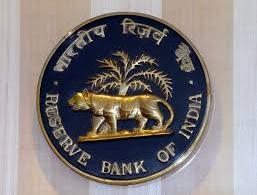 Reserve Bank of India lowers GDP growth rate to 7.1%, repo rate remains unchanged at 6.25%
The governor of Reserve Bank of India announced the first monetary policy review after the demonetisation of Rs.500 and Rs.1000 notes.
The Governor of RBI Urijit Patel has decided to keep the policy repo rate under Liquidity Adjustment Facility unchanged at 6.25%.
It was expected that the Governor of RBI will cut the rate by 25% due to the impact of demonetisation.
Reverse repo rate also remains unchanged at 5.75%
The reverse repo rate under the Liquidity Adjustment Policy also remains unchanged at 5.75%.
Reserve Bank of India has also decided to keep to rate of inflation at 5% in the fourth quarter of the fiscal year.
RBI has also lowered the GDP growth estimate to 7.1% from 7.6% during the fiscal year 2016-2017.
Latest Reserve Bank Of India (RBI) Updates