Delhi Govt providing free electricity to households consuming up to 200 units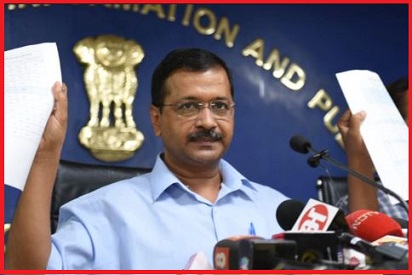 Delhi Govt providing free electricity to households consuming up to 200 units: Details, Benefits, Features, Highlights
Delhi Chief Minister Arvind Kejriwal on 1st August 2019, has announced that all Delhi households consuming 200 units of power or less will now get a zero bill every month.
The Delhi CM Arvind Kejriwal stated that households will get free lifeline electricity up to 200 units.
With this, Delhi becomes the first state in India to provide the cheapest electricity supply.
However, existing electricity rates will apply is a household is using more than 200 units. According to the Delhi Government, the decision will encourage people to consume less power and conserve more energy.

The existing 'Half Bill' scheme announced in 2015 for electricity consumed between 201-400 units will continue as it is. Under the half bill scheme, the Delhi Government had promised to reduce electricity bills by half for all the households that consume power between 201-400 units.

Explaining the move, the Delhi Arvind Kejriwal said that since independence, VIPs - politicians and officers have been provided free electricity and water from taxpayers' money. Now, the general public will also receive the basic services free, as a matter of right.