Updated By: LatestGKGS Desk
Dhola-Sadiya bridge Feature, Importance for Indian Economy, Diplomacy, Foreign Policy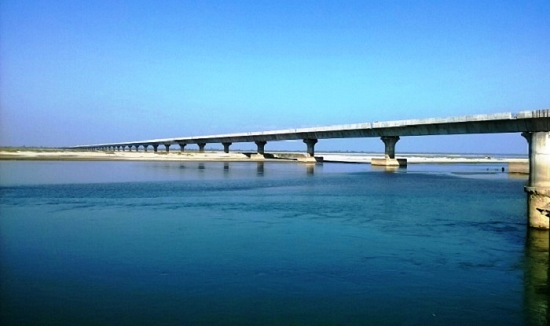 On Friday 26th May 2018, PM Narendra Modi inaugurated the Dhola-Sadiya bridge and renamed as the "Bhupen Hazarika
Bridge

"

Dhola-Sadiya connects Assam and Arunachal Pradesh. It spans 9.15 km on the Brahmaputra River.

The importance of the Dhola-Sadiya Bridge is marked by following:

The travel time from Dhola Gaon to Sadiya Islampur Tiniali through Parsuram Kund bridge is eight hours, while through ferry service it takes 4.5

hours. But, Dhola-Sadiya will make the journey possible in just 30 minutes, reducing travel time by four hours.

Since the bridge is located close to India's border with China, it will help the quick movement of military troops and artillery in times of conflict.

The bridge will provide quick and easy accessibility for Indian Defence Forces in the region. It is strategically important to smoothen the military commute to Arunachal Pradesh due to China's claims in the region.

As there is no civilian airport in Arunachal Pradesh, Dhola-Sadiya will help people reach the nearest railhead in Tinsukia and the airport in Dibrugarh.

The bridge will help save petrol and diesel worth Rs 10 lakh a day.