World FIFA Rankings 2019: Belgium Tops, India on 101st Rank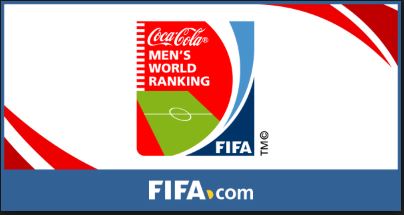 World FIFA Rankings 2019: Belgium Tops, India on 101st Rank: Details, Rankings
World FIFA Rankings-2019 has been released on 5th April 2019. As per which, Belgium topped the list while India rises two points and gets 101st rank.
According to the FIFA report, there were 150 games played across the globe during the international period, things remain tight at the top of the FIFA World Ranking as the top three remained unchanged.
In current FIFA rankings, India gained two spots, but couldn't found a space in top 100. As per the latest FIFA rankings, India is on 101st position while 18th in Asia.
Belgium (1st, unchanged)
France (2nd, unchanged)
Brazil (3rd, unchanged)
England (4th Rank)
Croatia (5th Rank)
Uruguay (6th Rank)
Portugal (7th Rank)
Switzerland (8th Rank)
Spain (9th Rank)
Denmark (10th Rank)
FIFA
The Fédération Internationale de Football Association (FIFA) is an association governed by Swiss law founded in 1904 and based in Zurich.
FIFA has 211 member associations and its goal, enshrined in its Statutes, is the constant improvement of football.