Updated By: LatestGKGS Desk
Goods and Services Tax GST tax slabs details by FM Arun Jaitley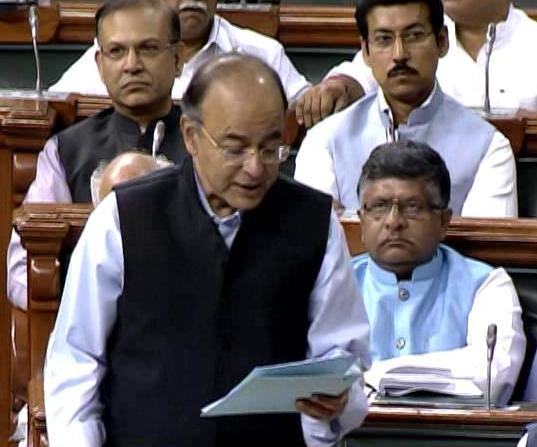 Goods And Services Tax (GST) tax slabs details for poor, middle class and rich people
Finance Minister Arun Jaitley explains 4 slabs of Goods and Services Tax in Loksbha session on 29th March 2017.
Narendra Modi government presenting Goods and Services tax as game changer for Indian economy using multiple level taxation from central to state government.
Goods and Service Tax (GST) bill first initiated in 2010 during UPA government. NDA government adopts same bill with adequate modifications and redefining tax slabs to accomodate all classes in Indian society under one tax GST.
GST slabs details for rich and poor, sevices to industries
As per finance minister, first tax slab is 0% decided for necessary eating food and life saving necessary goods.
Second slab of GST is 5% for goods of mass consumption.
Third slab of GST is 12% and 18% for various items and services types.
Luxury tax slab is devided into two parts as tax and cess with a fixed rate of 28%such as white goods such as electrical goods used domestically such as refrigerators and washing machines etc.
Latest Goods And Services Tax Gst Updates