Updated By: LatestGKGS Desk
Google celebrates Raincoat inventor Charles Macintosh anniversary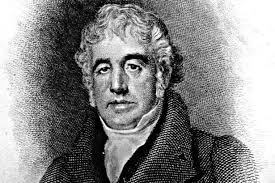 Google Doodle celebrates 250th anniversary of a waterproof fabric inventor, Charles Macintosh
Charles Macintosh developed a way to invent waterproof fabric in the year 1823.
Charles Macintosh conducted experiments with by-products of coal and tar including naphtha which turned rubber into paste.
Charles Macintosh invented waterproof fabric like raincoat
Charles Macintosh then apply this paste of rubber in fabric which results is clothes that repel water from it.
Charles Macintosh used this paste in sandwiching the clothes between two sheets of fabric that will protect the wearer from water.
Like the raincoat, which was earlier called Macintosh named after the Scottish.
Later on, it was claimed that Charles Macintosh copied the method of Scottish surgean, James Syme.
In the Google Doodle, Charles Macintosh is shown wearing a coat as the rain water rolls right of him.
Latest Google Doodle Updates