Updated By: LatestGKGS Desk
Ethanol Blended Petrol Programme : Launch and Objective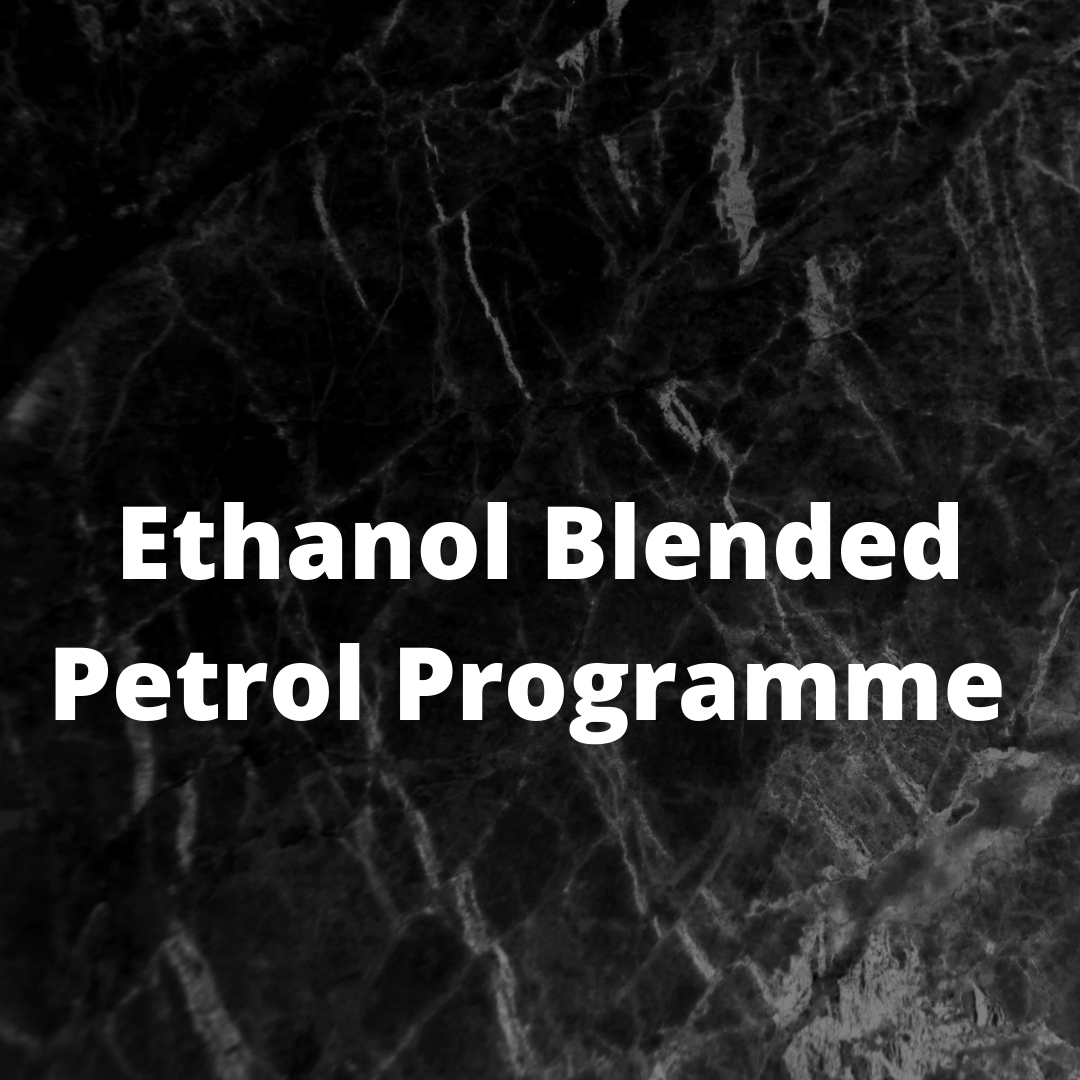 Ethanol Blended Petrol Programme :Launch and Objective
The programme was launched in 2003 and it aims to promote the use of renewable and environmentally friendly fuels
and reduce India's import dependence for energy security.
*Starting with 5% blending, the government has set a target of 10% ethanol blending by 2022 and 20% ethanol blending by 2030.
*Under the programme,oil marketing companies (OMCs) will procure ethanol from domestic sources at prices fixed by the government.
*Not only sugarcane, foodgrains like maize,bajra,fruit and vegetable waste etc. to produce ethanol and this will help farmers gaining additional income by
selling the extra produce and also broadens the base for ethanol production in the country.
*The programme is implemented in accordance with the National Policy on Biofuels.
Ethanol Blending
An ethanol blend is a blended motorfuel containing ethyl alcohol that is at least 99% pure,which is derived from agricultural products,and blended
exclusively with
Ethanol is naturally produced by the fermentation of sugars by yeasts or by petrochemical processes such as ethylene dehydration.
It is used as an antiseptic and disinfectant.It is also used as a chemical solvent and in the synthesis of organic compounds.