Updated By: LatestGKGS Desk
HRIDAY Scheme : Objective and Other Features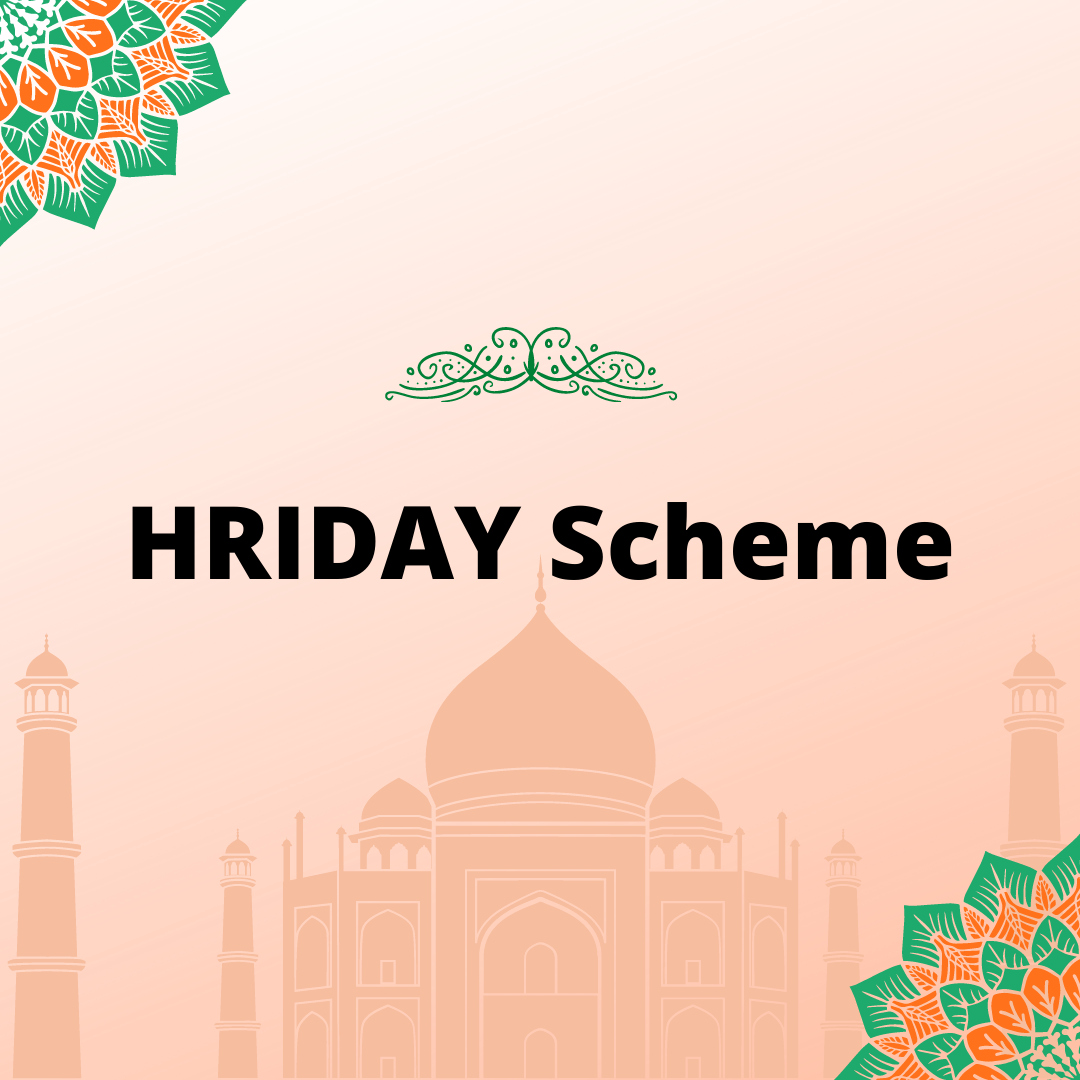 HRIDAY Scheme : Main Objective of HRIDAY Scheme
Here are few objectives of HRIDAY Scheme for urban development in heritage sites.
Objectives of HRIDAY Scheme
*Planning,developing and implementing infrastructure keeping in mind the sensitivities of heritage,including service delivery and development of
infrastructure in core areas of historic cities.
*Preserving heritage so that tourist can connect with each heritage city's unique nature.
*Enhancement of basic services like sanitation of public toilets,water taps,security like street lights and in improving tourist facilities.
*Create linkages between cultural facilities and tourism.
*Making cities informative using modern ICT tools and making them secure by CCTV cameras.
*Increasing access to heritage sites by developing roads,GIS mapping of historical locations,adopting the universal design and building a digital record of
the heritage etc.
*To enhance avenues of employment among the people living in and around the sites,promotion of activities is necessary.This includes skill development
among them and making public and culture spaces accessible.
*Establishment of public-private partnership for preserving and maintaining historic buildings .
*By using appropriate technology,maintenance of urban heritage should be accomplished.