Updated By: LatestGKGS Desk
Unique Land Parcel Indentification Number : What is ULPIN And its Benefits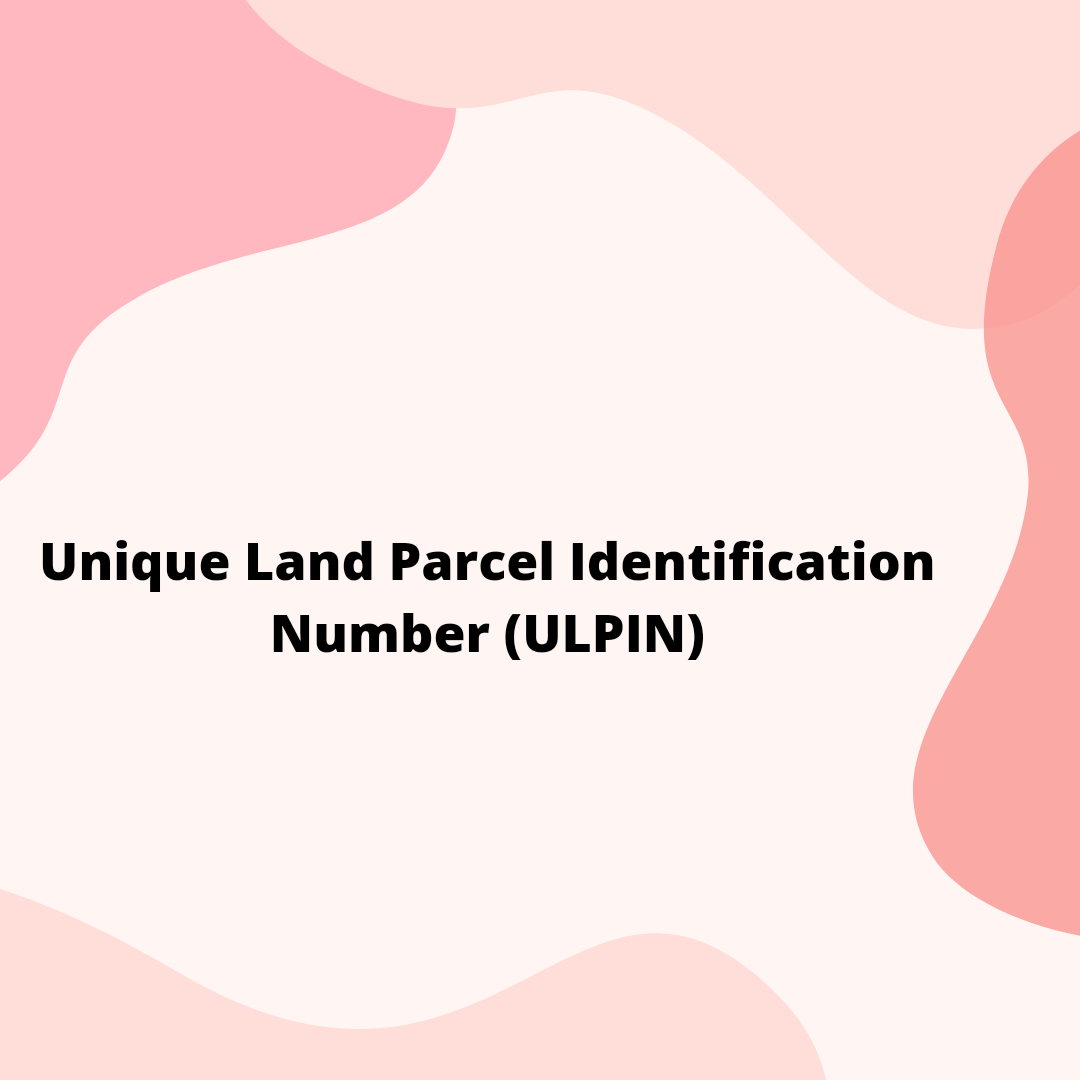 Unique Land Parcel Identification Number (ULPIN):What is ULPIN and its Benefits
It is a 14-digit identification number accorded to a plot of land and is an alpha-numeric uique ID for each land parcel that contains ownership details of the plot.
Unique Land Parcel Identification Number (ULPIN)
*It is part of the Digital India Land Records Modernisation Programme (DILRMP) which was initiated in 2008.
*and the identification will be based on the latitude and longitude coordinates of the land parcel,and depends on the detailed surveys and geo-referenced cadastral maps.
*The scheme was rolled out in 2021 in 10 Indian States.The government is planning to launch it in all states and UTs by 2022.
*The number is developed by the National Informatics Centre (NIC).
*The motive behind the scheme was to check land fraud,especially in rural hinterlands of India,where there are no clear land records and often land
ownership disputed.
*ULPIN will eventually integrate its land records database with revenue court records and bank records,as well as Aadhar numbers.
*The proper management of land statistics and accounting will aid in developing land banks and usher in the Integrated Land Information Management
System (ILIMS).
Benefits of ULPIN Scheme
*All the land records will be transparent and up-to-date .
*Ease in sharing land records across departments,financial institutions and all stakeholders.
*Will also protect the government land and make land acquisitions easier.
*Linking your Aadhaar with land records through the ULPIN will cost Rs.3 per record and seeding and authenication of landowner Aadhar database would
cost Rs.5 each.