Updated By: LatestGKGS Desk
Mahatma Gandhi National Rural Employment Guarantee Act :History & Objectives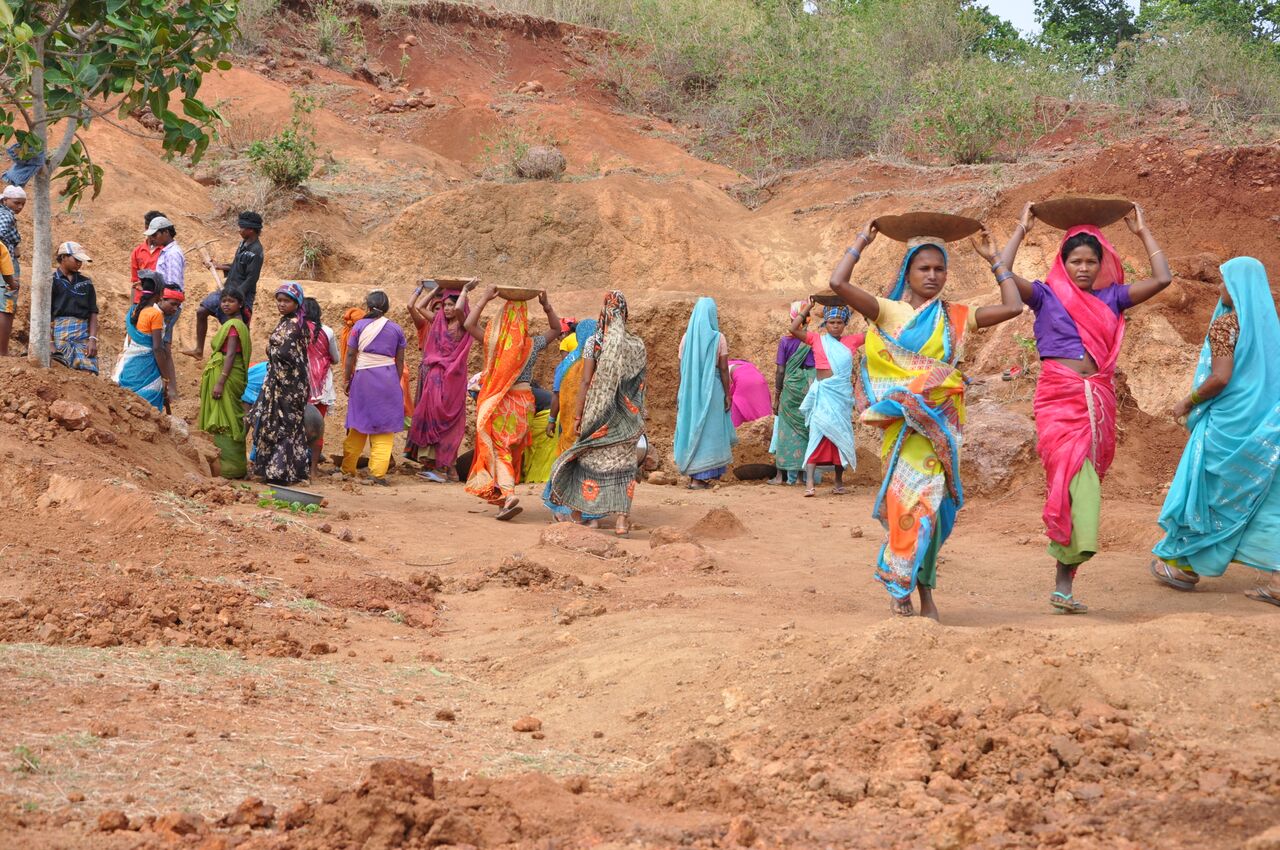 Mahatma Gandhi National Rural Employment Guarantee Act :History and Objectives
In 1991, the P.V Narashima Rao government proposed a pilot scheme for generating employment in rural areas with these goals:
Employment Generation for agricultural labour during the lean season.
Infrastructure Development
Enhanced Food Security
The scheme was called the Employment Assurance Scheme which was later evolved into the MGNREGA after the merger with the Food for Work Programme in the early 2000s.
Objectives of MGNREGA
The Mahatma Gandhi National Rural Employment Guarantee Act (MGNREGA) has the following objectives:
*Provide 100 days of guaranteed wage employment to rural unskilled labour
*Increase economic security
*Decrease migration of labour from rural to urban areas
A few salient features of the scheme are:
*It gives a control to the Gram Panchayats for managing public works, strengthening Panchayati Raj Institutions.
*Also the Gram Sabhas are free to accept or reject recommendations from Intermediate and District Panchayats.
*It incorporates accountability and ensures compliance and transparency at all levels.
*Since the scheme has been implemented, the number of jobs has increased by 240% in the past 10 years.
*The scheme has been successful in enhancing economic empowerment in rural India and also helped in overcoming the exploitation of labour.
*The scheme has also diminished wage volatility and the gender pay gap in labour.
Data available at the official site of MGNREGA:
14.88 crores MGNREGA job cards have been issued (Active Job Cards – 9.3 crores)
28.83 crores workers who gained employed under MGNREGA (2020-21) and the active workers are 14.49 crores.