Updated By: LatestGKGS Desk
Solar Charkha Mission : Launch , Objectives and Benefits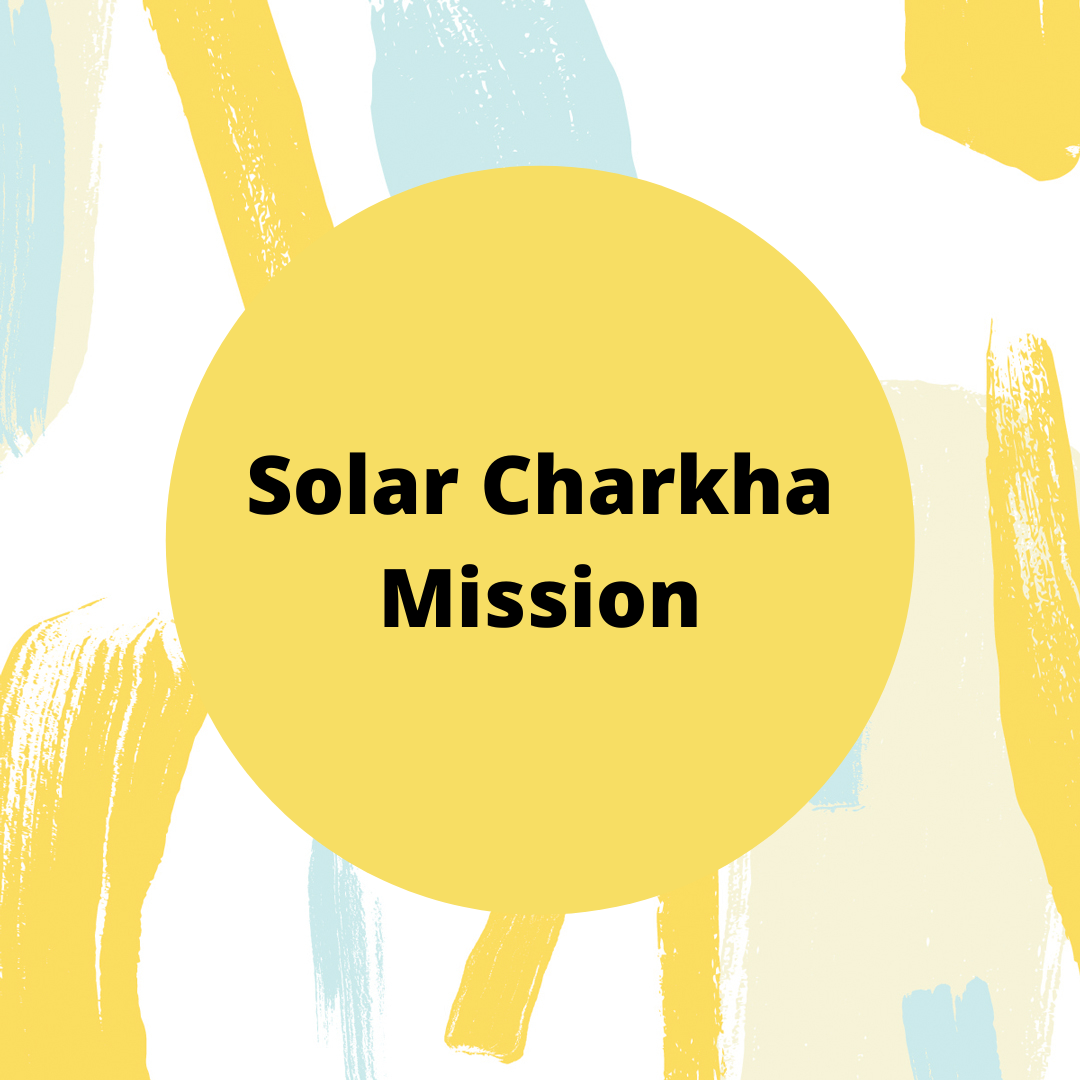 Solar Charkha Mission : Launch,Objectives and Benefits
The Mission was launched on 27th June 2018 on the occassion of United Nations MSME Day under the Ministry of Micro,
Small & Medium Enterprises (MSME).A pilot project of Mission Solar Charkha was run in Khanwa Village of Bihar's Nawada district in 2016 and after its
success ,it was officially introduced in 2018 on United Nations MSME Day.
It is a focal village along with surrounding villages and consist of 200-2042 beneficiaries and the beneficiaries includes weavers , spinners and other skilled artisans.
Objectives of Solar Charkha Mission
*It aims the growth of womens and youth.
*To promote sustainable development in rural areas.
*To boost the rural economy.
*To Promote innovative technologies.
*Making rural people migrate to cities.
Benefits of Solar Charkha Mission
*Each beneficiary will get 2 solar charkhas of 10spindle each.
*One cluster or group will have 1000 solar charkha mission.
*Rs. 550 Crore were allocated by the government for 50 clusters in 2018 -20.
*One cluster will attract maximum subsidy of Rs.960 Crore.
*1 lakh artisans will be directly employed 50 clusters.