Updated By: LatestGKGS Desk
Henley Passport Index 2019: India on 86th position, slips 5 spots down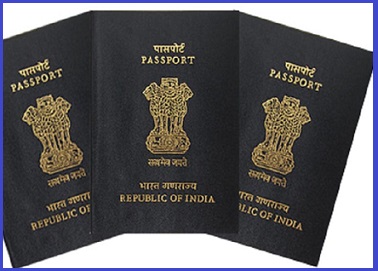 Henley Passport Index 2019: India on 86th position, slips 5 spots down- Details, Significance, Top 10 Rankings
Henley Passport Index 2019 was recently released in August, which ranks India at 86th position among 189 countries with a mobility score of 58. A score of 58 for India denotes that a person can access 58 countries to which holders are eligible to travel without a visa in prior.
India slipped 5 spots down from 79th place in its previous 2018 index.
Henley Passport Index 2019 report was topped by Japan and Singapore as the "world's most powerful passport" in 2019.
Japan topped the list for the second consecutive time in a row 189 countries.
Only 8 nations were added to India's list of visa-free access between 2010 and 2019 and were ranked lowest among BRICS nations. It shares the spot with Mauritania, and Sao Tome and Principe.
Henley Passport Index
Henley Passport Index is a global ranking of countries according to travel freedom for their citizens.
Henley Passport Index started in 2005 as Henley & Partners Visa Restrictions Index (HVRI) and was modified and renamed in January 2018.
Henley Passport Index Mobility score denotes the no. of countries a person can visit without visa restrictions.
Top 10 Rankings 2019
| | |
| --- | --- |
| Rank | Country |
| 1 | Japan and Singapore. |
| 2 | South Korea, Germany & Finland. |
| 3 | Denmark and Italy. |
| 4 | France and Sweden. |
| 5 | Austria, Netherlands, Portugal & Switzerland |
| 6 | Belgium, Canada, Greece, Ireland, Norway, the United Kingdom(UK) and the United States(US). |
| 7 | Malta |
| 8 | The Czech Republic. |
| 9 | Australia, Iceland, New Zealand, and Lithuania. |
| 10 | Latvia, Slovenia & Slovakia |