Updated By: LatestGKGS Desk
Hydrogen Train History, Speed, Fuel, Pollution, Mileage, Features, Benefits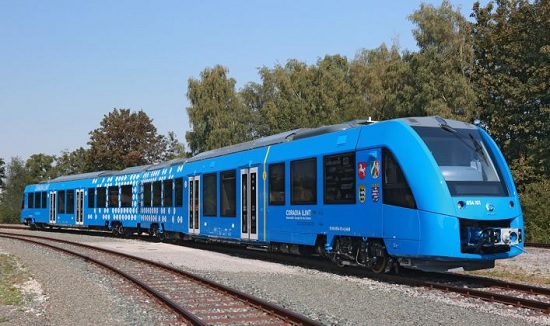 Germany: World First Hydrogen Train History, Features, Speed, Fuel Efficiency, Pollution, Mileage, Merits
The commercial service of this train started on a railway line near Hamburg in northern Germany. This train has been named Coradia iLint. The French company Alstom prepared it after two years of hard work.
This train runs on the zero-emission pattern, which means that it does not even cause carbon dioxide. It will produce steam instead of smoke. Learn how it will work, learn more.
There are hydrogen fuel cells which generate electricity through chemical reactions. This electricity charges the lithium-ion battery and with its help, the train is operated.
This train makes very little noise. It is claimed that the speed and passenger carrying capacity is not less than the capacity of the diesel train. Its top speed is 140 kilometres per hour.
It is expensive to adapt to diesel trains. Coradia iLint Train has been claimed that a single tank can cover a distance of 1,000 kilometres when hydrogen is filled.
Seeing the merits of this train, it can be said that this future of pollution-free trains is in the future.