India & China Agreed to strengthen defence cooperation: Details Highlights Background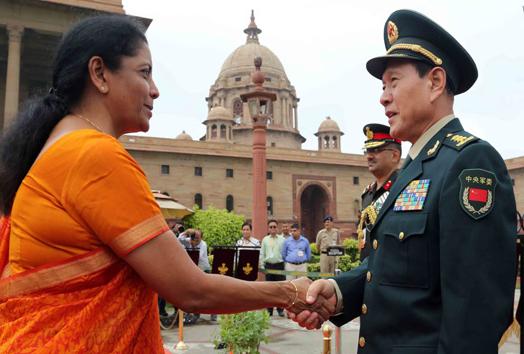 India & China Agreed to strengthen defence cooperation to avoid Doklam-like stand off- Details, Highlights, Background
India and China on 23rd August 2018 decided to work towards a new bilateral Memorandum of Understanding (MoU) on Defence Exchanges and Cooperation to replace the MoU signed in 2006 by Former Defence Minister Pranab Mukherjee.'
The decision was taken during a meeting between Defence Minister Nirmala Sitharaman and her Chinese counterpart, General Wei Fenghe. A 24-member delegation of the Chinese Defence Ministry led by State Councillor and Defence Minister General Wei Fenghe is on a four-day visit to India. The visit comes exactly a year after the 73-day military stand-off at Doklam.
India & China primarily focused on implementing decisions taken at the Wuhan Summit in April 2018 by Prime Minister Narendra Modi and Chinese President Xi Jinping which included enhancing strategic communication between the armies of both countries.

India & China agreed to increase interactions between their military at multiple levels to avoid Doklam-like standoffs along the disputed border.

India & China also decided on early operationalisation of the proposed hotline between the two armies as part of the confidence-building measures.

India & China are also working on setting up additional Border Meeting Points (BPM)along the Line of Actual Control (LAC).
The issue of restarting 'Hand in Hand' anti-terrorist exercise was also discussed. The exercise is held every year alternately in China and India, however, it could not be held in 2017 in China due to Doklam tension.
The decisions, taken during the meeting, were aimed at building mutual trust between the two armies guarding the 3500 km Sino-India border.