Updated By: LatestGKGS Desk
UN Report 2019: India's population to overtake China by 2027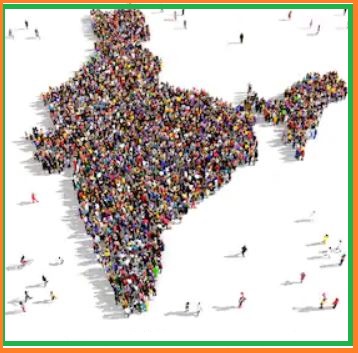 UN Report 2019: India's population to overtake China by 2027 Key Findings
According to the 26th edition of the UN(United Nations) population estimates and projection report, "World Population Prospects 2019" published by the UN's Department of Economic and Social Affairs on 18th June 2019.
As per the UN report, India will overtake China as the world's most populous country by 2027.
As per the report, India likely to add nearly 273 million people between 2019 and 2050.
According to the World Population Review 2019, India currently ranks second in the index (out of 230 countries), with over 17 percent of the world population.
Earlier, UN projections had estimated that India will surpass China as the world's most populous country as early as 2022.
The report also stated that among the Southeast Asian counties, Bangladesh, Nepal, and Myanmar have witnessed a large net outflow of migrants between 2010 and 2020.
Nigeria with 733 million, the United States with 434 million, and Pakistan with 403 million are the three countries will be expected to get place after India and China.