Updated By: LatestGKGS Desk
Japan India Marine Exercise JIMEX 2018 Features, Date, History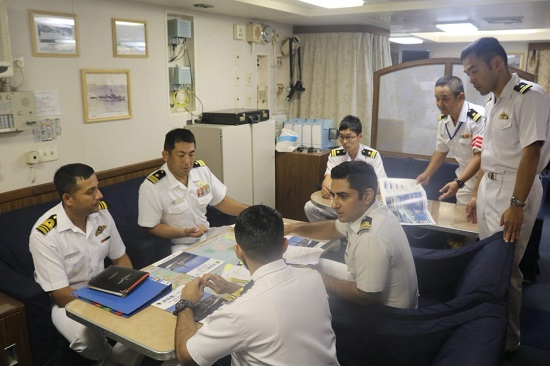 Bilateral marine manoeuvres (JIMEX) between India and Japan started in Visakhapatnam, Andhra Pradesh on October 07, 2018.
Bilateral marine manoeuvres (JIMEX) manoeuvres will last until October 15, 2018.
To participate in this manoeuvres, ships of Japanese Marine self-defence forces, Kaga and Injuma, have arrived in Visakhapatnam in Andhra Pradesh. It is the third edition of the Japan-India Marine Exercise (JIMEX), along with ships of Eastern Navy's fleet of ships.
Flag Officer Commanding of the Indian Fleet East Fleet, Rear Admiral Dinesh K Under Tripathi, participating in manoeuvres.
The aim of this exercise is to increase the interoperability of both forces, to understand the best traditions. The aim of this exercise is to increase maritime security cooperation between the two countries.
The Kaga Izamo class helicopter is a destroyer, while Injuma is a guided missile destroyer. Both of them are participating in the exercise under the rear Admiral Tatasuya Fukada, Commander of Escott Flotilla-4.
In this movement, the Indian Navy is taking part in three domestic warships and a fleet tanker. These warships include multi-purpose reconnaissance ship INS Satpura, anti-submarine warship INS Kadmat, missile fighter and fleet tanker INS Shakti.
In addition, a submarine, a P8I long-range marine patrol aircraft and many helicopters are also participating in movements. Indian Navy is being represented by indigenously designed and manufactured warships and a fleet tanker.