Updated By: LatestGKGS Desk
India and United States 2+2 Meeting on External Affairs, Defence, COMCASA Agreement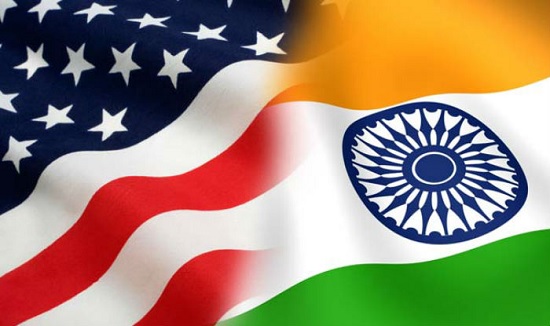 US Defense Minister Jim Matisse, Foreign Minister Mike Pompei and Indian Defense Minister and External Affairs Minister 2+2 meeting on 6th September 2018 at New Delhi Details
India and the United States organized two plus two talks (2+2) for the first time in New Delhi on September 06, 2018. In a two-plus-two meeting, External Affairs Minister Sushma Swaraj said that India supports the Afghan policy of the US. After this, Swaraj addressed the media in the Joint Press Statement of India and America. He said that there was a discussion on the membership of India at the earliest NSG, which everyone agreed on.
Foreign Minister and Defense Minister of the two countries joined in this meeting. To join this meeting, US Defense Minister Jim Matisse and Foreign Minister Mike Pompei arrived in Delhi on September 5.
The US has deferred this meeting twice. These meetings were to be held in April, then in June and now finally it is due on September 6. These meetings will be from now on every year. The two countries will alternately host it.
This meeting is not the only a signatory but very important both of the countries, but both of them will try to overcome their tension.
China's growing influence in Asia-Pacific The relationship between China and America is bitter. In such a situation, more competent countries than India are not visible to the United States to counter China. That's why the US wants India towards itself.
Latest India And United States Updates