Updated By: LatestGKGS Desk
India and Zambia signs 6 MoUs: Full List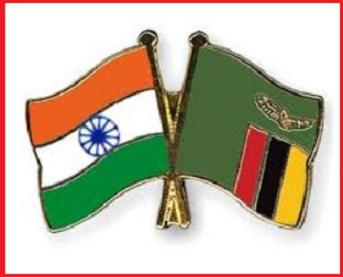 India and Zambia signs 6 MoUs: Full List
India and Zambia signed six Memorandums of Understanding (MoUs) in various areas including geology, defence, arts and culture on 21st August 2019, in New Delhi.
The Zambian President, Edgar Chagwa Lungu's who reached New Delhi on 20th August 2019, is on a three- day official visit to India.
Indian Prime Minister Narendra Modi and Zambian President Edgar Chagwa Lungu held delegation-level talks and reviewed the bilateral relations between the two countries.
MoUs Full List
1. MoU on Cooperation in the field of Geology and Mineral Resources
2. MoU on cooperation in the field of Defence
3. MoU on cooperation in the field of Art & Culture
4. MoU between Foreign Service Institute of India and Zambian Institute of Diplomacy and International Studies
5. MoU on EVBAB Network Project
6. MoU between Election Commission of India and Electoral Commission of Zambia