Updated By: LatestGKGS Desk
PACS works on MGNREGA involves a number of intrusions and proposals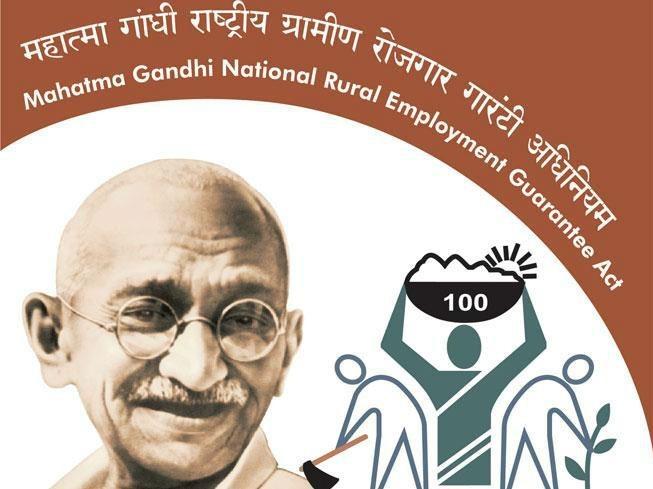 PACS works on Mahatma Gandhi National Rural Employment Guarantee Act (MGNREGA) involves a number of intrusions and proposals
MGNREGA is a Government employment scheme that guarantees rural households 100 days of period work every year doing unskilled labor.
PACS has been working to increase the participation of socially excluded groups under MGNREGA scheme.
MGNREGA has been a largest thematic intervention for PACS and it covers almost 78 districts and involving 132 civil society organizations.
PACS works on MGNREGA has involved a number of intrusions and proposals including…
* Kaam Maango Abhiyan: Working with socially barred societies to increase knowledge of the work demand process and helping them to submit the collective application for MGNREGA work.
* Inclusive Social Audits:, To develop a social audit model to review MGNREGA work and quality which include all community members and involves an open to public voice.
* Inclusive IPPE Planning, Certifying the MGNREGA planning process is general of all community members, make sure that planned works benefit everyone.
* The SESK help Centers:, Launching 10 MGNREGA help Centers in the Giridih district of Jharkhand to provide support to communities in submitting work application, following-up payments and addressing grievances.
* MGNREGA Woman Mates:, Training over 1000 Dalit woman in the Jahanabad district of Bihar to take-up management roles as MGNREGA site supervisors or Mates a job normally done by men.
* MGNREGA Research:, Funding the data study and preparation of a research report to analyze the effectiveness of MGNREGA and its role as a catalyst for rural development.