Updated By: LatestGKGS Desk
Indian Deterrence Policy: India's nuclear policy, Issues and Conflicts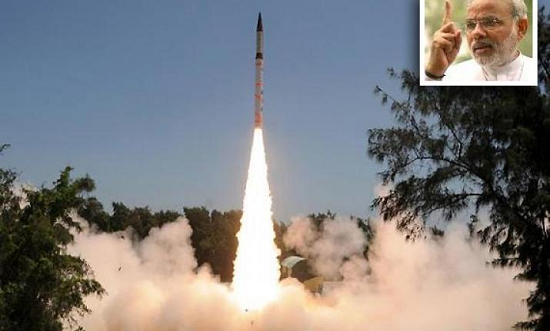 Indian Deterrence Policy: India's nuclear policy, Issues, and Conflicts and Nuclear Command Authority
India had its first nuclear test in May 1974 during the reign of former Prime Minister Indira Gandhi. The name of this nuclear test was "Smiling Buddha". After this, the Pokhran-II test was a part of the series of five atom bomb tests conducted in May 1998 in the Pokhran test range. India conducted 5 nuclear tests on 11 and 13 May 1998 at Porokharan Atomic Station in Rajasthan.
Along with this step, India's fears have accumulated around the world. India became the first nuclear power-rich country that has not signed the Nuclear Non-Proliferation Treaty (NPT). The success of these nuclear tests conducted by India had wrecked the world community.
India had made its nuclear policy in 2003. What are the characteristics of India's nuclear policy?
1. The basic principle of India's nuclear policy is "not used before". According to this policy, India will not attack any country on nuclear attack unless the enemy country attacks India.
2. India will keep its nuclear policy so strong that there is fear in the mind of the enemy.
3. If a country invades India on a nuclear attack then its retribution will be so terrible that there is irreparable damage to the enemy and it can not recover from the attack soon.
4. The right to take action against the enemy will be only the elected representatives of the people, ie the political leadership of the country, although the cooperation of the Nuclear Command Authority will be necessary.
5. Nuclear weapons will not be used against countries where there are no nuclear weapons.