Updated By: LatestGKGS Desk
UNIGME Report: India improves in infant mortality rate, reasons, steps by GOI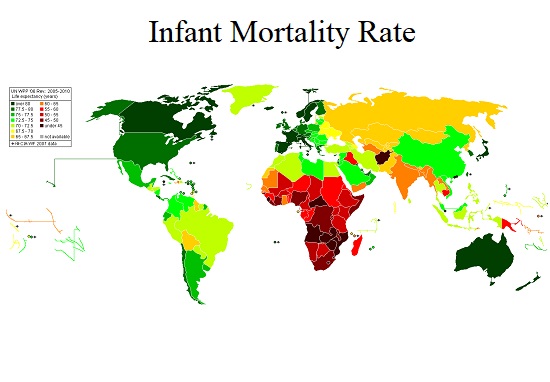 India marks improvement in infants mortality report 2018 by UNIGME
United Nations agency (UNIGME) has claimed in its latest report that the infant mortality rate in the year 2017 has been the lowest recorded in the last five years. This is getting a positive change in society.
Yasmine Ali Haq, a representative of UNICEF India, has said that there is a marked improvement in India in the case of infant mortality. This is the first time that the death rate of children in India from birth to five years of age is similar to the birth rate of this age group.
According to Yuenaijimi report went deaths of 605,000 newborns in 2017 in India, while five to 14 years of age died of 152,000 children in a class.
In India, a total of 8,02,000 children died in the year 2017 and the figure was lowest in five years.
In the year 2016, infant mortality rate in India was 44 children per 1,000. In case of infant mortality on gender grounds, in boys 2017, it was 30 per 1,000 children, whereas in girls it was 40 per 1,000 girls.
Increasing childbirth in hospitals, development of facilities for the care of newborn infants and immunization has reduced infant mortality rates.
In the last five years, the sex ratio has improved and the birth and life expectancy rate of girls has increased.
According to new estimates of death rate released by UNICEF, World Health Organization, United Nations Population Department and World Bank Group, in 2017 most of the deaths of children under age 15 could be prevented or treated their problems.