Updated By: LatestGKGS Desk
What is International Cricket Council (ICC)?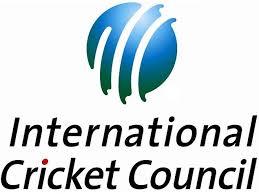 International Cricket Council (ICC): the elite governing body for international cricket in all forms
International Cricket Council is the governing body for cricket worldwide. It was founded as the Imperial Cricket Conference in 1909.
ICC by representative from England, Australia, and South America, In 1965 ICC renamed the International Cricket Conference
The ICC has 104 members in which of them 12 full members that play Test matches and 92 Asocial members.
ICC is responsible for the organization and Government of Cricket's major international tournaments, most notably the cricket World Cup.
The ICC organizes cricket in three formats at the international level Test matches, One-Day Internationals (ODI) and Twenty20 Internationals.
ICC also Player Rankings falls under the purview of ICC which gives performances of international cricket players who are ranked using the points-based system on a scale of 0 to 1000 points.
Latest International Cricket Council (ICC) Updates