Updated By: LatestGKGS Desk
Baba Ramdev makes Guinness world record for Yoga on 3rd IYD 2017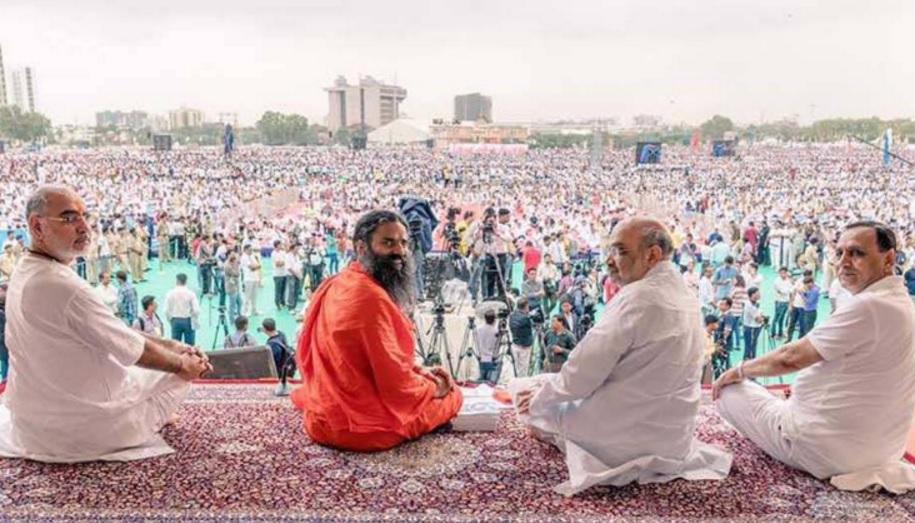 Baba Ramdev and Gujrat government creates Guinness World record of Yoga celebration on 3rd International Yoga Day
3rd International Yoga Day 21st June 2017 makes a Guinness book world record in front of Yog Guru Baba Ramdav and BJP president Amit Shah, Chief minister of Gujrat Vijay rupani, and other senior officers.
According Baba Ramdav today 3 lakh's people done yoga together in one ground. This yoga celebration is oraganised by Patanjali haridwar and government of Gujrat.
All people done yoga for 1hrs 30min and make Guinness world book record.
According to Baba Ramdav last record were made in 21 june 2015 in Rajpath when 35,985 people are do yoga with Prime Minister Narendra Modi .
Today According to Baba Ramdav, 3 lakh people perfomred yoga together breaking last record in presence of Prime Minister Narendra Modi, at Rajpath. The record confirmed by Guinness world book record officer present at the ground.
Latest International Yoga Day Updates